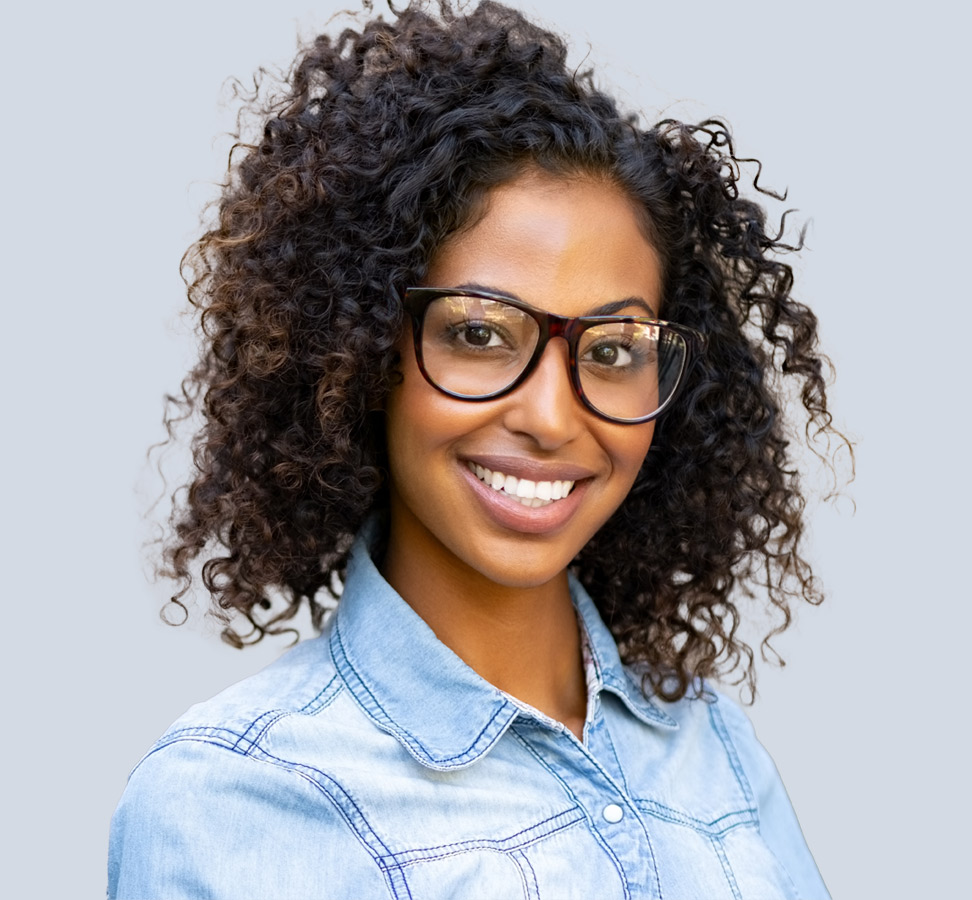 Welcoming Busy Families, Veterans, and Children
Exceptional Eyewear & Comprehensive Eye Care
Whether you're a busy parent scheduling an eye exam for your child or a veteran needing treatment for a specific eye condition, we are committed to providing the best possible care for you and your family. We accept Medicaid, Medicare, and a variety of health insurance plans to meet your needs
At our Colorado Springs optical, we offer a wide range of fashionable eyewear from the brands you know and love. Whether you're in search of designer eyeglasses, computer eyewear, or stylish sunglasses, our opticians can help you find the perfect pair to match your style and vision needs.  
If you spend a lot of time staring at a computer screen, you may have noticed your eyes feeling tired, strained, or even blurry. This is a common problem, especially since we're spending more time than ever looking at screens. But there's no need to suffer—computer glasses can help relieve eye strain and keep your vision sharp.
comprehensive eye care for your whole family
From adult exams and pediatric eye care to myopia management and contact lens exams, we provide high-quality, personalized eye care for the entire family. Whether you're a young mom or an honored veteran, we are here to make your eye care experience as smooth and convenient as possible. 
At Spectrum Eye Care, we offer a wide range of eye care services to meet the needs of busy families and patients of all ages in the Colorado Springs area, including eye exams, contact lenses, dry eye treatment, emergency eye care, and more.
Getting regular comprehensive eye exams is an important part of staying healthy. Learn more.
We will specifically evaluate your eyes to determine if you are a good candidate to wear contact lenses.
We offer solutions for effective treatment customized to the eye health needs of the individual.
We provide emergency eye care services for people experiencing ocular emergencies.
We provide LASIK eye surgery consultations to help people who are interested in getting LASIK.
Myopia is a common refractive error in which objects nearby look clear but objects in the distance look blurry.
Getting regular pediatric eye exams is essential to detect these issues early in a child's life. Learn more.
Knowledgable |Personable |Experienced
• Allergy, dry eye, and primary care
• Pediatric vision tracking and school referrals
• Senior care including cataracts, glaucoma, hypertension, macular degeneration, diabetes, arthritis, hypothyroidism, and lupus
• Surgical pre-op and post-op care for cataracts, LASIK, retina surgery, diabetes and PRK cornea
Read more Google reviews about us here
Raquel Maldonado
May 29, 2022.
I woke up with double vision this was the only office that would take me in right away for a eye exam. The doctor was getting ready to leave and still managed to squeeze me in. She had recommended me to go get an MRI done to ensure there wasn't damage on my 6th nerve. When i went to the hospital the MRI showed that i had MS. They caught it early because of this eye exam. They really went out of their way to see me that day and they showed that they cared.
Scott R. Rogers
October 12, 2021.
Everything about my first visit to Spectrum Eye Care was first rate. I was greeted immediately with a smile. Dr. Bennet was very personable and answered all my questions. Char steered me into different glasses than I was used to, but I am loving them. Thank you for a wonderful experience!
Jim Breglio
April 14, 2021.
I have been with Dr. Bennett for over 20 years. He has provided great care and his staff if professional and knowledgeable. I highly recommend Spectrum Eye Care.
My husband and I went to Spectrum Eye Care for the first time this morning. What a FANTASTIC staff!! Dr. Bennett is super personable and very knowledgable. The whole staff was so helpful with my contact exam and finding the perfect glasses. Highly-recommend this practice. Thanks for a great experience.
Hugh Jones
August 5, 2020.
First class.
Jonathan Glickman
July 31, 2020.
We had some billing questions with my mother's glasses. Char the office manager was a great help. We truly appreciate everything she did to rectify the issue. We will definitely return to Spectrum. Thank you Char!